Kids casting call in NYC for Clifford The Big Red Dog, movie.
Paramount is working on a movie version of the popular PBS cartoon series, Clifford The Big Red Dog.
The currently untitled Clifford the Big Red Dog movie does have a release date. Seems that the movie will be hitting movie theaters for the Thanksgiving holiday in 2020.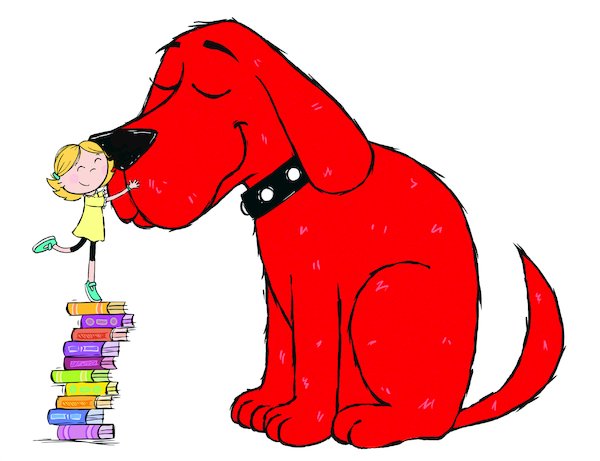 Clifford the Big Red Dog had been in development for quite some years. Originally, Universal Studios had tried to develop the project, but the project did not materialize at Universal. Paramount later bought the rights to the project and it is now in the works.  The movie is described as a hybrid and will be a mix of live action and CGI.
In the story, Emily gets Clifford as a pup, when he was the runt of the litter. Emily's love for her puppy did something miraculous, it caused Clifford to grow and grow, to 25 feet, causing her family to have to move from the big city to a place in a smaller town.
A young girl's love for a tiny puppy named Clifford, makes the dog grow to an enormous size. – IMDB
There is also a report that Scholastic is working on a Clifford animated series that will be premiering later this year.
GWC is casting for child extras in NYC:
GWC is seeking SAG-AFTRA & NON-UNION kids ages 10-13 for background work to portray Private School Kids for the film CLIFFORD. Tentative shoot dates are 6/16, 6/18, 6/19, & 7/3 in NYC area.
Please note:
-Everyone must have valid, unexpired, unrestricted US-issued ID
-Child must have valid NY child performer work permit and trust account
Please email clifford@gwcnyc.com with:
-Child's Full name
-Child's age and date of birth
-Child's Union Status
-does your child have a valid NY child performer work permit? If so, what is the expiration date?
-Phone number
– Full availability on 6/16, 6/18, 6/19, & 7/3
-all of your child's sizes: Men:Height, Weight, jacket, shirt size (S,M,L,XL), neck, sleeve, waist, inseam, and shoe sizes; Women: Height, Weight, shirt size (S,M,L,XL), bust, waist, hips, dress, and shoe.
-2-3 good quality selfies that clearly depict your current look and current hair length (no headshots please) full body and close up photos
-confirm you are a Tri-State area local
-what IDs can you provide for your child's I9? (please note if you have a visa or restricted ID of any kind)
-note when your child's last day of school is.
We will let you know if we are able to get your child on.
Please write in the subject line of your email: "FB, Private School kid"