Auditions in Oregon for "Buddy: The Buddy Holly Story"
Buddy: The Buddy Holly Story
Location: Newport, OR
Type: Theater
Come and be a part of History. Porthole Players is producing this stage jukebox musical about the life of Buddy Holly. The show calls for many actors and musicians of many ages. We are in need of so many other talented actors and singers to play the important characters that shaped his life so we hope you will join us.
Please email a head-shot and resume and we will set up an audition time.
Rehearsals begin mid Oct. We are doing only TWO WEEKS of Rehearsal followed by a short tech week. Show opens Nov 16th and closes Dec 2nd.
Compensation for travel and housing will be provided.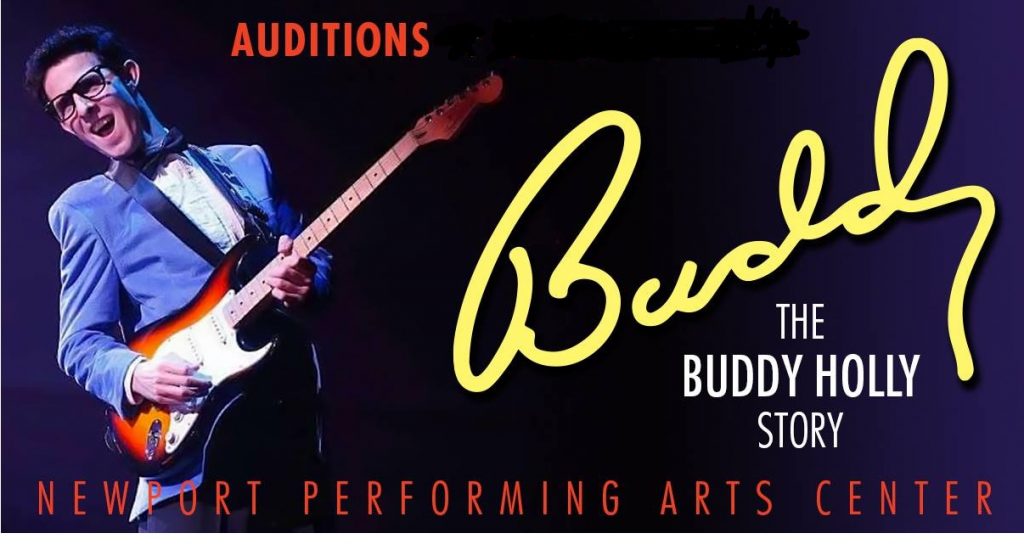 Roles available:
Ritchie Valens: Male, 18-25
good-looking with charisma, a dedicated eye for the ladies. His key song is "La Bamba." Must be able to act and move well.
ETHNICITY: Latino/Hispanic
Maria Elena Holly: Female, 18-25
BUddy Holly's Wife attractive, classy and well-educated. Must be able to sing and act.
ETHNICITY: Latino/Hispanic
Hipockets Duncan: Male, late 20s-40s